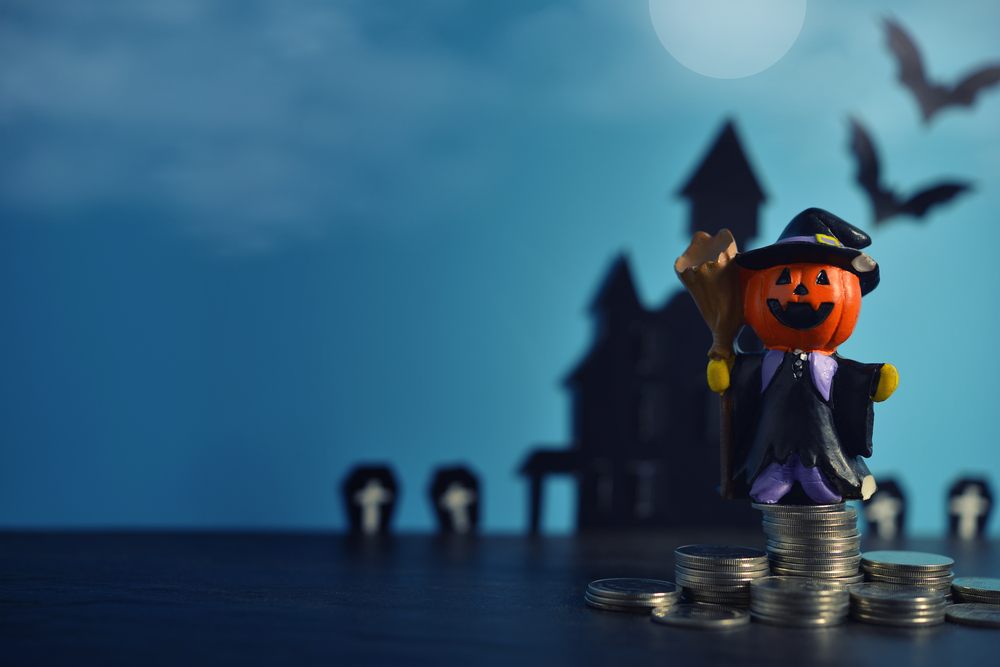 Halloween Money Saving Tips That Won't Terrify Your Bank Account
2021 is speeding by and it's not all that far away from one of the most fun times of the year – Halloween! However, there is no need to panic just yet, it's not too late to save some cash on what you need to buy! This holiday needn't terrify your bank with these money-saving ideas!
The National Retail Federation (NRF) estimated in 2020 that Americans would spend approximately $9 billion for Halloween, making it the 2nd most celebrated holiday after Christmas. That works out around $86 per household. So, how can you cut costs and save money on Halloween?
For the most part, start shopping as early as you can because you may see that demand can push prices up. Another point often overlooked is that you should consider buying anything for next year as soon as this year's Halloween is over, you could save more than 75% in the sales.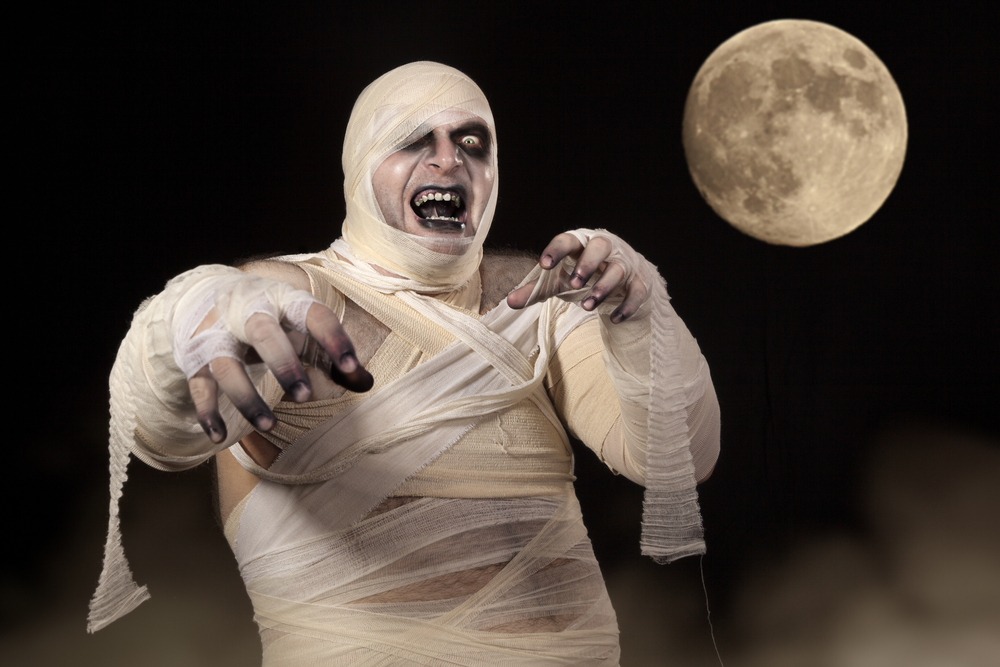 Costumes
Budgeting and planning are crucial to prevent overspending. The NRF says that up to 30% of what we spend is on Halloween costumes alone, which can make a serious dent in your budget. Fortunately, there are some other money-saving options!
If you have kids, you know how quickly they grow out of clothes. Could you do a costume swap with friends or neighbors with their kids? That way, your kids also have a different outfit each year! And, on that note, why stop at the kids? This is a great opportunity to do the same with your own friends and see what they have, part of the fun build-up can be trying on various costumes to swap or borrow!
Thrift stores are another great place to browse – go with an open mind and imagine what outfits you could make with just some fabric dye, a pair of scissors, and some makeup! You could make a fun day of it with your children – give them a set amount of money and let them choose what they'd like. It boosts their imagination and teaches them how to spend money wisely.
Check out local Facebook groups, yard sales, church sales, and sites such as Freecycle and Gumtree. You may just find exactly what you're looking for. There are also websites dedicated to pre-owned and pre-loved, and often have heavily discounted stock as opposed to store-bought items.
When it comes to finishing the look, why spend on a mask when YouTube and Pinterest have some amazing makeup tutorials! There are thousands to choose from, you'll be spoiled for choice, so be sure to search for the best zombie, vampire, witch, or ghost!
Treats
For the trick or treaters, you can buy bulk bags of candy, or snack size rather than full size, to keep costs lower. Dollar stores, or giants like Costco, often have good deals, especially in bulk buys. You could even break from the norm and make up little goodie bags, with small bits of candy, plastic spiders, and fangs, for example. If you get a large amount of trick or treaters though, this could work out more expensive.
If you're a whizz in the kitchen, consider home-baked cookies, mini muffins, or even toffee apples.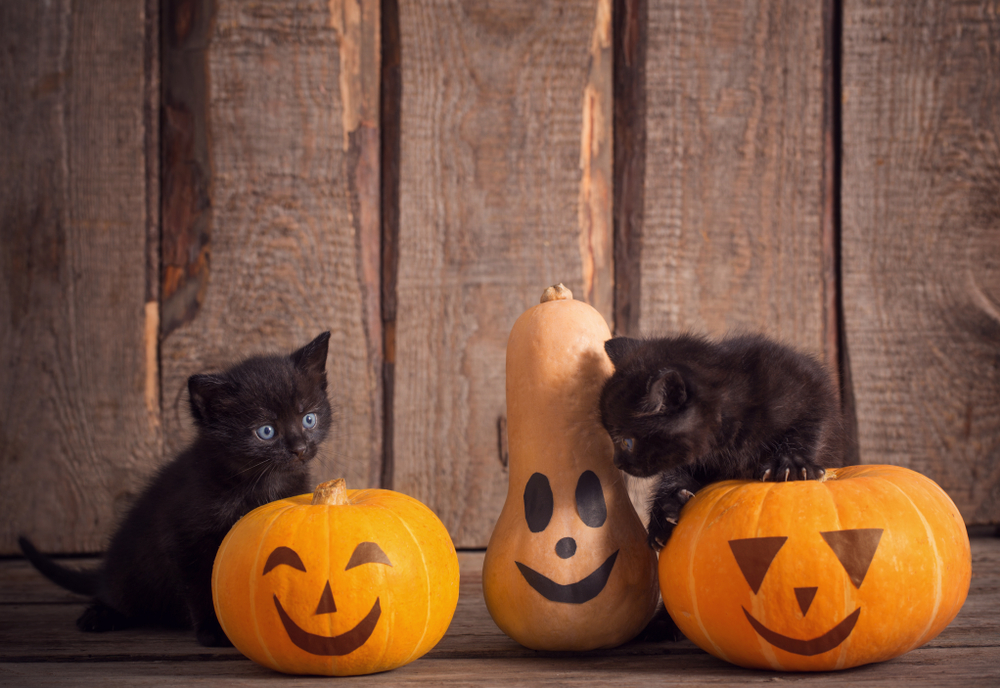 Decorations
Some decorations may be worth investing in if it means you can pack them up after your Halloween party, and store them until next year. Anything for the garden, whether animated or lit, can be stored away and reused each time. Treat it the same as you would Christmas and all the trimmings that go with that holiday.
Pinterest has plenty of free downloadables that you can print off to make decorations. You just need some orange and black sheets of card. Think bunting and streamers, and hanging cut-out bats, ghosts and headstones!
Dollar stores and sites such as eBay are definitely your friends when it comes to a bargain buy. From spider webbing to disposable tableware, you'll find everything you need for your monster bash. String lights needn't cost the earth and candles are a great addition to a spooky atmosphere. Look out for window deals and plastic pumpkins for an attractive window display.
Of course, we cannot forget the staple decoration of Halloween – the humble pumpkin! While picking your own from a dedicated pumpkin patch is a lot of fun, you'll probably end up paying much more with admission fees, etc thrown in. Simply buy your pumpkins a couple of days earlier from your local grocery store. And a quick reminder, carving them too soon will result in a mushy masterpiece by the time Halloween arrives, so wait as long as you can before you begin your sculpting.
Food and drink
Planning to feed adults and children can get costly. If you have good friends and close family coming over, ask them to BYOF (Bring Your Own Food!). If each family or couple makes or buys a dish, from snacks to desserts, there'll be plenty of variety and it comes at a much better cost to you as the host.
For Halloween food ideas, again, Pinterest will serve you well, as will YouTube and hundreds of other websites. Look for hot dog mummies, Jello worms using a bendy straw, and eyeball lollipops!
If the adults are wanting to have a couple of alcoholic beverages, there are some fab spooky cocktail recipes around too, Delish has some fantastic ideas here.
Once the event is over, store away what you can, consider snapping up any bargains on sale within the next few days, and consider starting saving for next year, even if it's only $5 a week, every little helps.
Local Events
You may not want to host a party this year, but this doesn't mean you have to miss out! Keep an eye on local social media posts, bulletin boards, and local malls. Quite often, there are kid's parties being held locally, with activities for the little ones such as face painting.
For the adults, are you brave enough for a group trip to a local haunted house? Sites like Groupon have some fabulous deals and locations. If that doesn't appeal to you, you could plan a fancy dress haunted bar crawl or a horror movie evening, if you dare!
Additionally, if you are shopping online, ensure you use a cashback site when shopping, such as Topcashback. Payouts may be as small as 1% but are often higher, particularly for first-time customers. This soon adds up and you can cash out when you like. Similarly, don't forget to use loyalty cards when shopping in-store.
One last thing, remember you don't have to take part in Halloween! If the thought of Halloween instills a feeling of dread, you absolutely do not need to partake. In that situation, just think of the money you'll save by not wasting it on an event you don't wish to plan or be part of! Or if you prefer, you could just get away from it all for a few days!
If a fall vacation is more your thing, rather than a Halloween party, The Paydayking loans may be able to help if you need that little extra to relax before Thanksgiving!