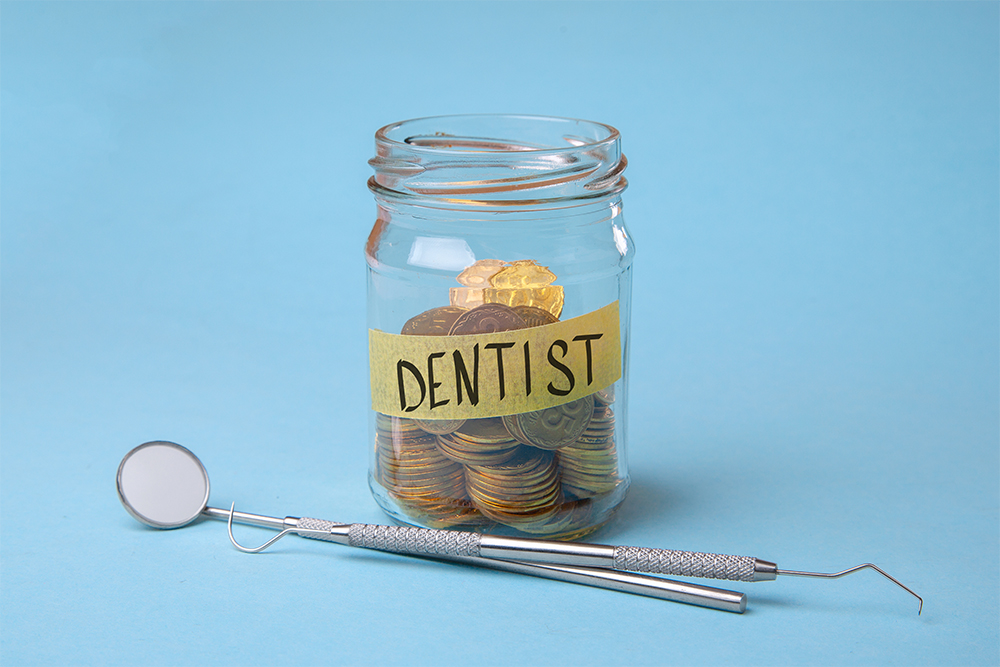 How To Save Money on Dentistry
At the risk of stating the obvious, visiting a dentist can be a costly experience. If you don't have dental insurance for whatever reason, it can be an anxious time when trying to finance the visit, even more so when it is an emergency. Here are some tips to help you budget for your dentistry, both unexpected and for future visits.
Prevention is better than cure!
Even with the best oral hygiene, you may still encounter an emergency, although good oral hygiene will lower your risk. Invest in a decent toothbrush and spend a good few minutes, 2-3 times daily, brushing your teeth. Concentrate on each tooth and floss in between each tooth at the end.
Avoiding sugary foods and drinks also lowers your risk of tooth decay. If you can, schedule a visit to your dentist every 6-9 months. This helps to identify any issues before they morph into more significant problems.
A tooth cavity caught early is cheaper to fill than a root canal at a later date. If a procedure is necessary, ask your dentist if any part can be delayed or fixed temporarily. This may give you more time to save.
Dental insurance
If your employer can offer dental insurance and it is free of charge, take it! Your dental insurance may cover processes such as exams, x-rays, cleaning, and a share towards fillings and crowns.
Ensure that you read all of the policies to ensure that it provides the correct cover for you. They will explain what is covered and how much will be contributed towards services by the insurers. You'll also be informed of what you are liable for at the end.
Discount dental (or referral) plans
For an annual fee of approximately $80-200, a dental plan can provide you with access to a large number of dentists. It is possible to receive up to 50% discount if you're a member of such a scheme. These plans differ from insurance; for one annual fee rather than monthly premiums, you'll benefit from lower dental costs. The majority of the plans can be used within 24-72 hours, but with insurance policies, you'll typically have a longer wait.
University dental schools
If you can get into a dental school, you can save a lot of money. A student performs any essential treatments, and a licensed dentist fully supervises the students. Fees are significantly reduced, and some treatments may be free.
Your income doesn't always count either; therefore, it may be an option for many. You'll likely find you are in the chair a little longer, but it's worth the savings. The American Dental Association website can determine if there is a college/ school near you.
Community health centers/clinics
The U.S. Department of Health and Human Services can provide a list of federally funded community health centers that offer free or reduced-cost dental services. Prices depend on your income level; therefore, you pay what they think you can afford. Dentistry from the Heart is a non-profit agency that provides dental care to the more impoverished community.
Affordable Care Act
You may find some plans have dental coverage within the Affordable Care Act, aka Obamacare. Visit healthcare.gov and go onto the Health Insurance Marketplace. You may also qualify for help with, for example, Medicaid or the Department of Veteran Affairs.
Paying cash
Ask your dental practitioner if they will give a discount for paying by cash. Some dentists will agree because it saves the hassle of filling out insurance forms. Not all dentists will offer such concessions, unfortunately. Reductions are likely to be provided on a case-by-case basis.
Get in touch with your local health department if you are unsure about where to start. These places have a good knowledge of everything and will be able to point you in the right direction.
It is always sensible to shop around. Compare prices to see what cover you can obtain and build these costs into your expenditures.
If you do need extra help, we can provide loans up to $5,000 for any purpose. We are open 24/7.